Motivation and Fascination Categories of Japanese Karateka and Jūdōka
Schlagworte:
Karatedō, Jūdō, Motivation, Faszination, Selbstverteidigung, Stärke
Abstract
The WMA research project (»Why Martial Arts?«) conducted several substudies in Germany to analyse motivation and fascination categories in various martial arts styles, like karatedō (Meyer, 2012; Kuhn & Macht, 2014) jūdō (Liebl & Happ, 2015), taiji (Kuhn, 2016), krav maga and wing chun (Heil, Körner & Staller, 2017). In this follow-up study, we asked 105 Japanese karateka and 123 jūdōka about their motivation and fascination. The results show several differences between both groups, regarding the importance of motives. Characteristics or principles which are unique for karatedō/ jūdō contribute much to its fascination. Participants mentioned core principles like motion sharpness and simplicity (karatedō) or the possibility to defeat bigger opponents (jūdō) and feelings like the joy of throwing opponents. Both groups share the importance for two motives, which seem to be especially important for Japanese: to become stronger and to learn respectful manners.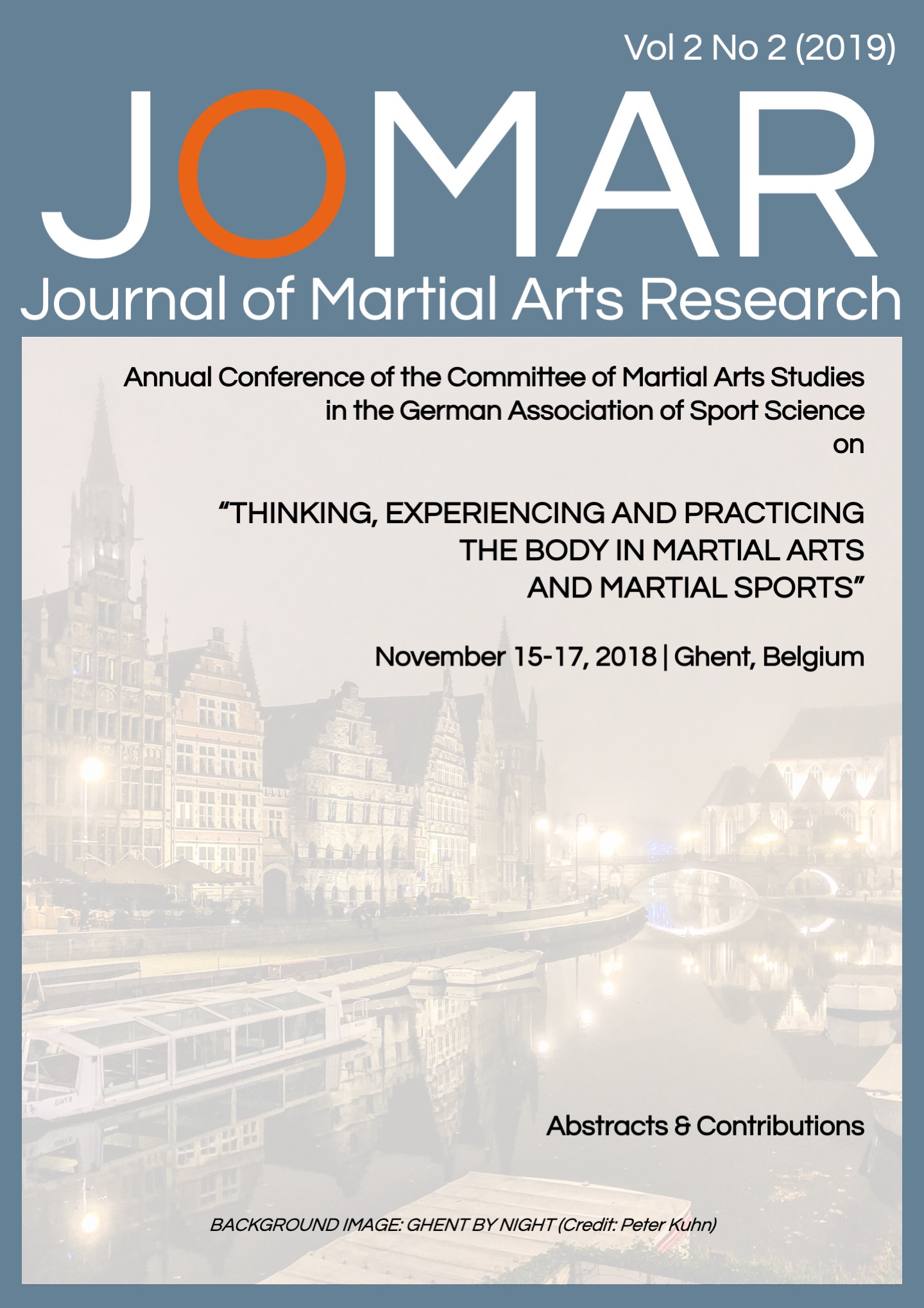 ##submission.downloads##
Zitationsvorschlag
Meyer, M., & Bittmann, H. (2019). Motivation and Fascination Categories of Japanese Karateka and Jūdōka. Journal of Martial Arts Research, 2(2), 30. https://doi.org/10.15495/ojs_25678221_22_129
Lizenz
Die Werke sind lizenziert unter einer Creative Commons Namensnennung 4.0 International Lizenz (CC BY 4.0). Kurz gesagt, das Urheberrecht für in dieser Zeitschrift veröffentlichte Artikel liegt ausschließlich bei den Autoren, wobei der Zeitschrift das Recht zur Erstveröffentlichung und einfachen Nutzung gewährt wurde. Mit dem Erscheinen in diesem Open-Access-Journal sind die Artikel frei zu nutzen, soweit eine angemessene Nennung der Autorschaft sowie zum Copyright erfolgt.