Ein Blick in das Dienstleistungsmarktsegment Kampfkunst, Kampfsport und Selbstverteidigung
Eine explorative Studie
Theresa Mildner

Peter Kuhn

Universität Bayreuth
Abstract
Abstract
The study is dedicated to the task of describing the field of martial arts, combat sports and self-defense (MCS). On one hand it wants to show who is active in the service market segment MCS, on the other hand it wants to test possibilities of descriptive access to this field. Internet research is used as an instrument, concretized by Google Maps, community college, inspection authority for prevention offers, general local health insurance company, college sports, municipality web pages and on-line data bases. Appearance and organizational forms are determined, which are categorized and quantified. The study refers to the second most populous federal state of Bavaria with almost 13 million inhabitants. As far as the manifestations on the qualitative level are concerned, the chosen methodology can presumably provide an almost complete picture. At the quantitative level, more for-profit or hybrid providers are recorded than the BSLV statistics show. Further research must approach the individual providers in writing and/or by telephone in order to determine the number of active providers.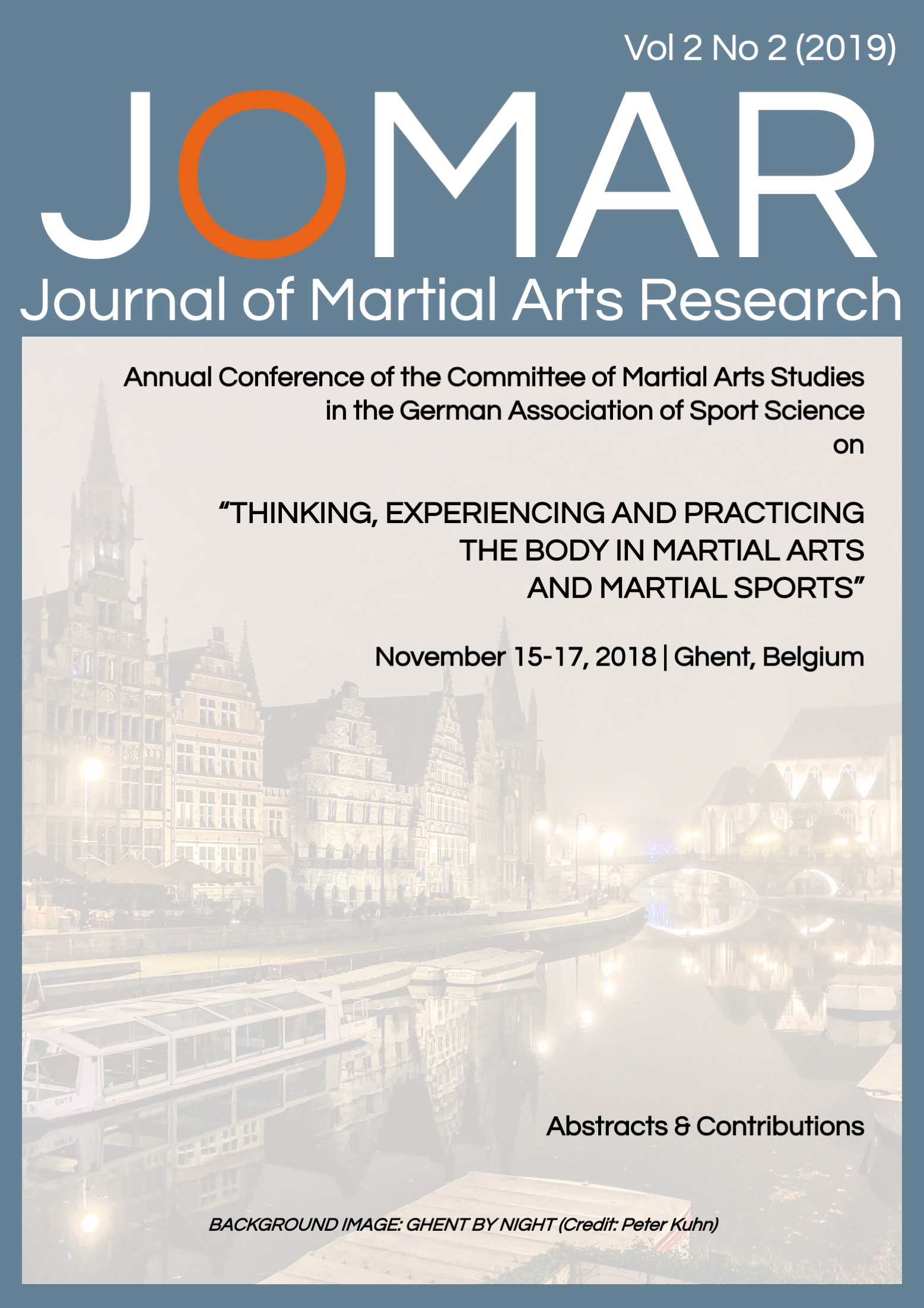 How to Cite
Mildner, T., & Kuhn, P. (2019). Ein Blick in das Dienstleistungsmarktsegment Kampfkunst, Kampfsport und Selbstverteidigung. Journal of Martial Arts Research, 2(2), 12. https://doi.org/10.15495/ojs_25678221_22_82
Section
Conference Papers
Copyright (c) 2019 Theresa Mildner, Peter Kuhn
This work is licensed under a Creative Commons Attribution 4.0 International License.
This work is licensed under a Creative Commons Attribution 4.0 International License (CC BY 4.0). In short, copyright for articles published in this journal is retained by the authors, with first publication rights granted to the journal. By virtue of their appearance in this open access journal, articles are free to use, with proper attribution to the author and link to the licensing, in educational, commercial, and non-commercial settings.